OUR INDIVIDUAL PROGRAMS & COMPETITIONS TRAINING
OUR FALL AND WINTER 2021 PROGRAMS
Our programs give high-school students an opportunity to make real impact. In our short-term consulting engagements, student consultants work under the guidance of professional mentors to solve a pressing challenge facing our client. Through expert guidance, real world experience, and rigorous academic content, students are able to create a sustainable and practical solution for our local partners. Our programs are based in rural China and Southeast Asia, giving students first-hand understanding of the complex issues we work with our partners to solve. Our student consultants are equipped with relevant tools and knowledge to create solutions for global problems such as water safety, poverty, and public health.
For a full program list, please request a program brochure.
Competition, Investment, Stock
SIC (short for Student Investment Challenge) is the most practical investment elite activity that high and middle school students should not miss. Collaborating with CEE(Council for Economic Education) and ACME (America-China Modern Economics Society), SKT is dedicated to the investment challenge for middle school students in 2021-2022. Focusing on the theme of "ESG investment," the students practice stock trading through the online trading platform to challenge the national real-time investment ranking. The advanced contestants show their unique interpretation of the selected stocks to the financial tycoons from the perspectives of macro-economy, industry competition, enterprise valuation, risk management. SIC aims to cultivate students' interest in investment and finance, help students develop a sound investment character, and continuously deepen their understanding of various industries, to facilitate the long-term development of academic and professional capability.
ACME, as a non-profit organization, is committed to promoting exchanges and cooperation between scholars and practitioners in the economic field and financial industry on a global scale and helping to strengthen collaboration between international business leaders in industrial and commercial areas. CEE is one of the most respected academic institutions that provide high- quality economic and financial education for K-12 learners. CEE has furthermore provided tremendous teaching resources, a top competition platform, and systematic education training for 50 states across America.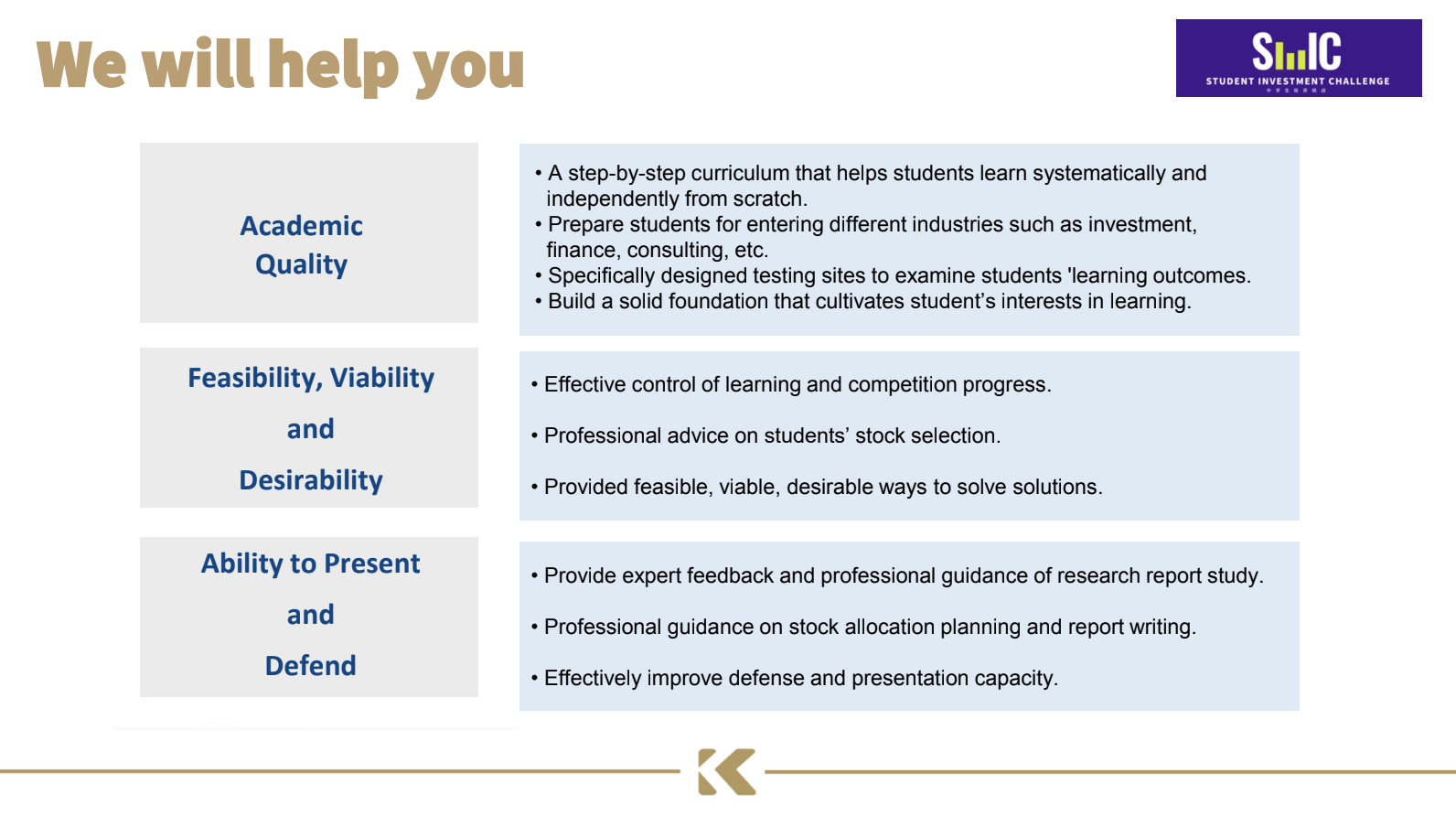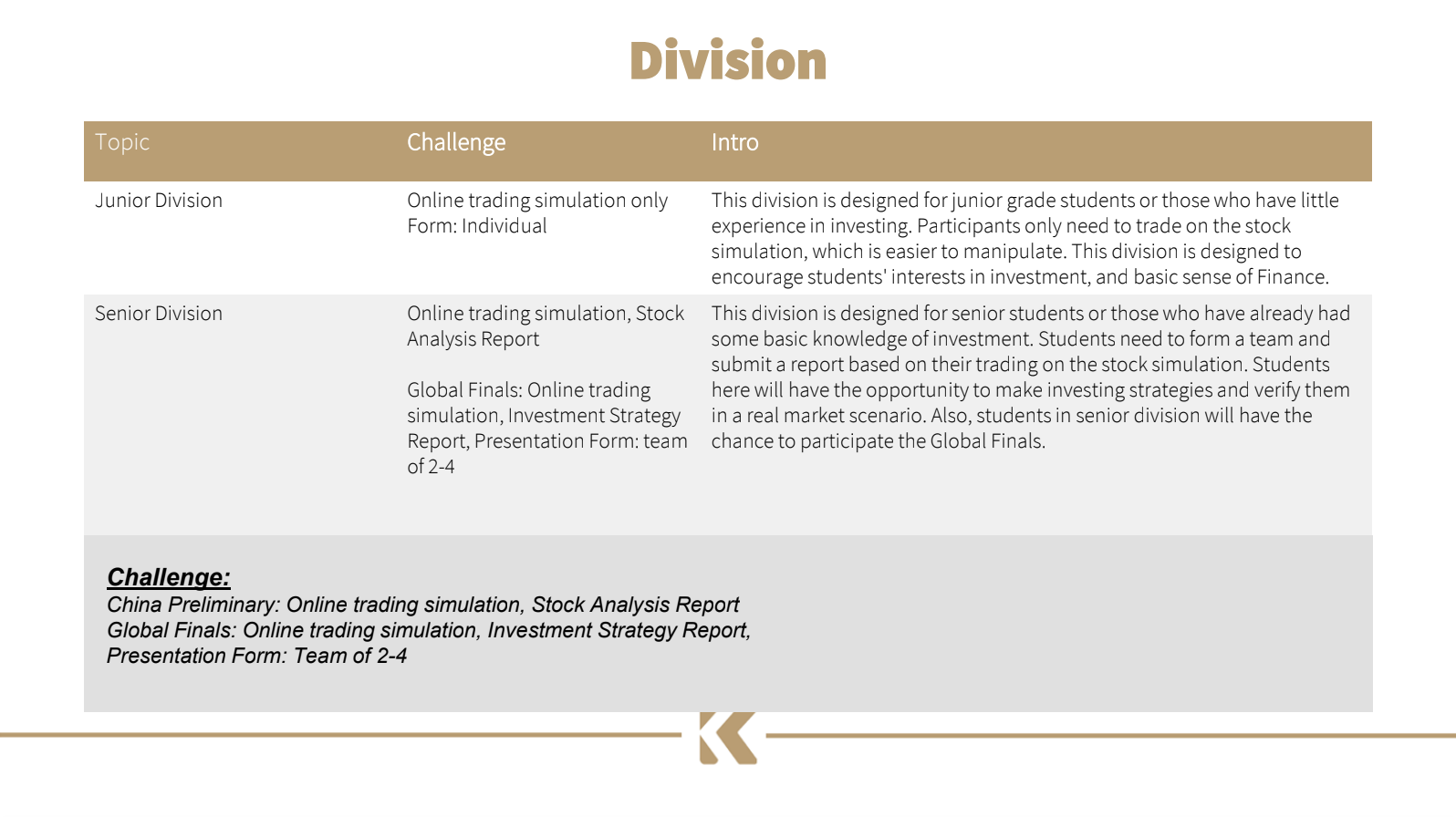 Business, STEM, Humanities
Through this Keru Social Impact Project Incubator, students will be able to utilize Keru's myriad resources, such as connections to grassroots-level NGO/NPOs, experts and mentors from prestigious U.S. universities, access to field research sites throughout China and Southeast Asia, as well as experience in operating a diverse range of projects from crucial topics: poverty alleviation, sustainable development, music therapy, mental health & well-being, water safety, cultural preservation, renewable energy and more. On a regular basis, a Keru Personal Project Advisor will work step-by-step with the student through the process of brainstorming, researching, planning, prototyping and executing the project.
At Keru, we are truly committed to making a change in the world and we welcome anyone who wants to be a part of that. Let us work together to solve real problems in the world by providing real solutions!
Participate in a 15-minute video interview with a Keru staff member.
DOES KERU PROVIDE ANY ONLINE PROGRAM?
Yes, Keru provides online consulting programs and online workshops.
WANT TO KNOW MORE?
Provide your contact information and we will contact you with more information about our programs!